YOU'RE INVITED TO BECOME AN OAKS CLUB AT VALENICA MEMBER WITH THIS SPECIAL INVITATION INCLUDING OVER $17,000 IN VALUE!
Up to a $7,500 savings on the Initiation Fee on our already attractive price with an interest free payment plan over a 1 year period, up to a $7,500 value.
A 50% savings on dues in all golf categories of membership through December 2019, up to a $5,800 value.
Cart fees "On Us" through December 31, 2019, up to a $3,000 value or even more depending on how often you play.
Free Locker and Range through December 31, 2019
10 guest passes including cart, up to a $1,000 value.
Free Arcis Access travel benefit through August 2019
Learn More About Membership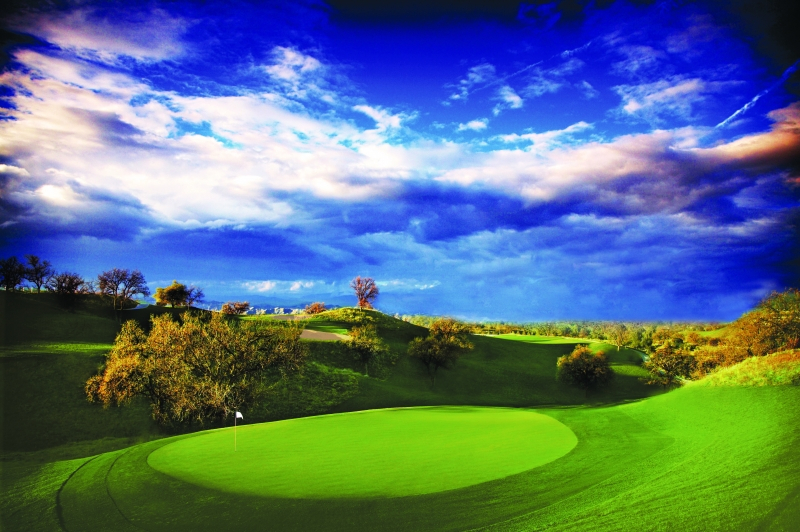 Experience
Club Life
Family-friendly ambience and world-class amenities
The Oaks Club at Valencia, designed by PGA TOUR Design Services under consultation from, two-time Major champion, Mark O'Meara, The Oaks Club at Valencia offers 18 holes of challenging, breathtaking play. This par-72 championship course stretches 7,218 yards with sweeping views of the Santa Clarita Valley and is complemented by the 32,400 square-foot Clubhouse that emulates the old California ranch-style architecture.
RSVP Status: Open Registered Sold Out Closed